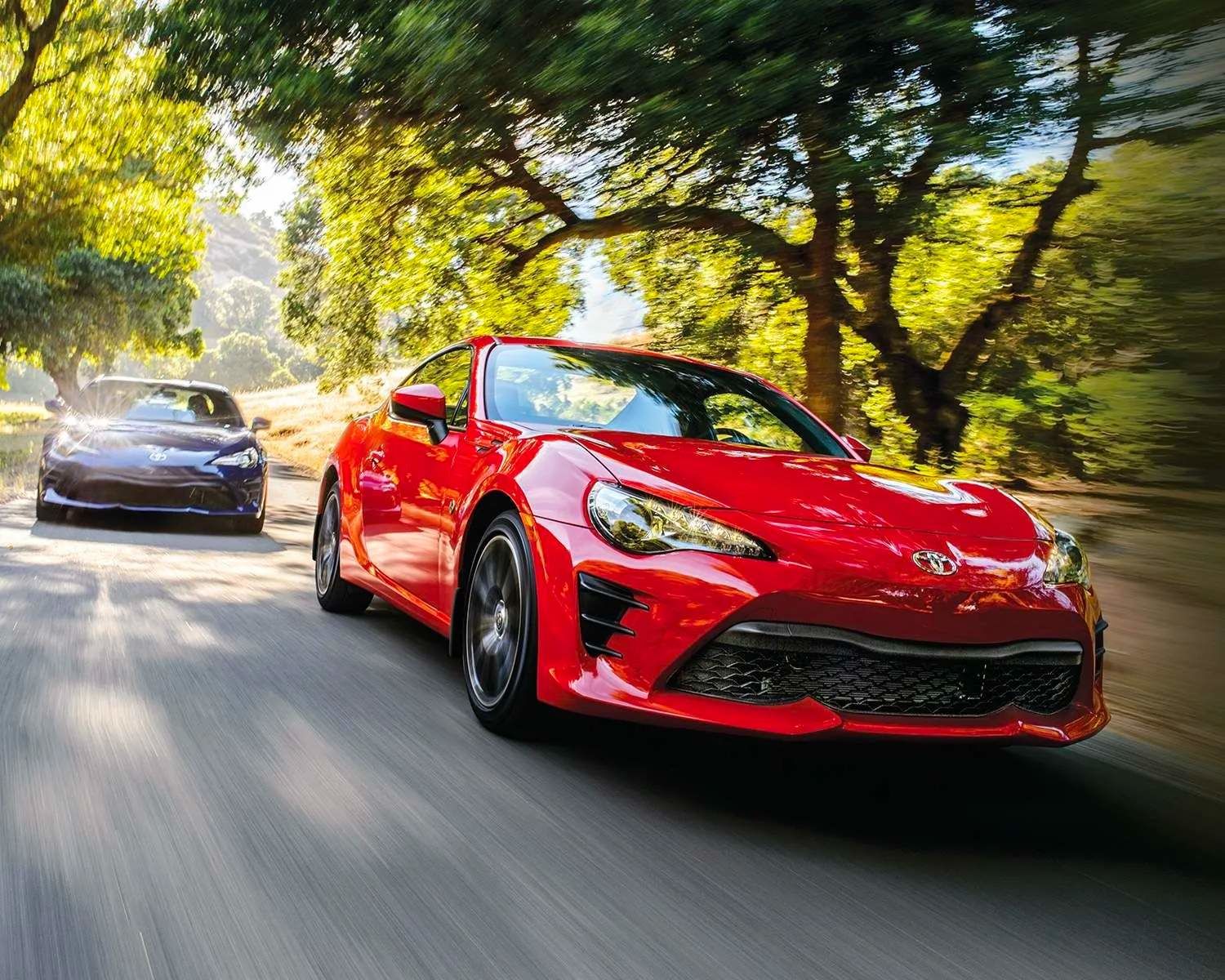 Rediscover Performance with the 2020 Toyota 86
The 2020 Toyota 86 debuted to an audience hungry for a Toyota two-door sports car, well-built cars and affordable prices. Praised for its deft handling and powerful engine, the 86 is a true Toyota sports car in every sense of the word.
Running errands around Red Deer, hitting the beach at Sylvan Lake or going for a drive on the highway from Lacombe to Innisfail will be a blast in the new Toyota 86. 
If you're considering adding this 200+-horsepower beauty to your garage, you'll find Toyota 86 specs and everything else you need to know below.
Engine Specifications / "Under the Hood"
The Toyota 86 comes packed with a 2.0-litre four-cylinder boxer engine and can be purchased in either manual configuration or automatic configuration.
Drivers will get a tad more punch out of the standard six-speed transmission, which puts out 205 horsepower and a torque of 156 lbs per foot. If you opt for the six-speed automatic version, you'll lose 5 horsepower and put out only 151 lbs of torque. Still, you can expect more or less comparable performance.
To improve balance and handling, the engine is designed to sit nice and low in the chassis. This will make every turn a thrill, whether you're on a mountain highway or the shopping mall parking lot. The short-throw shifter in the cabin backs up the fast, precise shifts of the transmission.
Both will help you get into gear with lightning speed so you can maximize your control over the driving experience.
Gas Mileage / "Going the Distance"
The six-speed automatic offers the best bang for your buck when it comes to fuel economy, boasting 9.8 L/100km city and 7.35 L/100km on the highway. These figures are quite impressive for a sports car and are sure to make the 2020 86 a fan favourite among performance nuts.
 Even the manual transmission can go the distance, offering an average of 11.2 L/100km city and 8.40 highway depending on your driving style.
Ride and Handling
The 2020 86 is built for tight curves and precise movements. Both rear-wheel drive and front-wheel drive models boast responsive steering supported by front and rear stabilizer bars. This gives you extra grip on uneven surfaces and helps you power in and out of corners with ease.
 The 86 also boasts body-strength reinforcement to improve rigidity, reduce unwanted noise, and smooth out the ride no matter the road conditions. The brake system is state of the art, giving you the control and confidence you want in any sports car.
Interior & Seating
Despite its strictly two-door design, the 2020 Toyota 86 interior delivers a comfortable four-seater.  The seats feature sports car cushioning to hold all occupants in place during sharp cornering and are positioned nice and low to provide superior balance as you drive.
 Of course, all three passengers will find plenty of legroom for those longer rides. Plus, when there are no friends on hand, the back seats fold down for added storage.
Cargo Space
The 2020 Toyota 86 boasts 6.9 cubic feet of cargo space, which is impressive for a car designed with speed and performance in mind. This is enough to fit three standard-sized carry-on bags, but you can always fold down both rear seats for more storage.
Still, you shouldn't be expecting calls from your friends to help them move.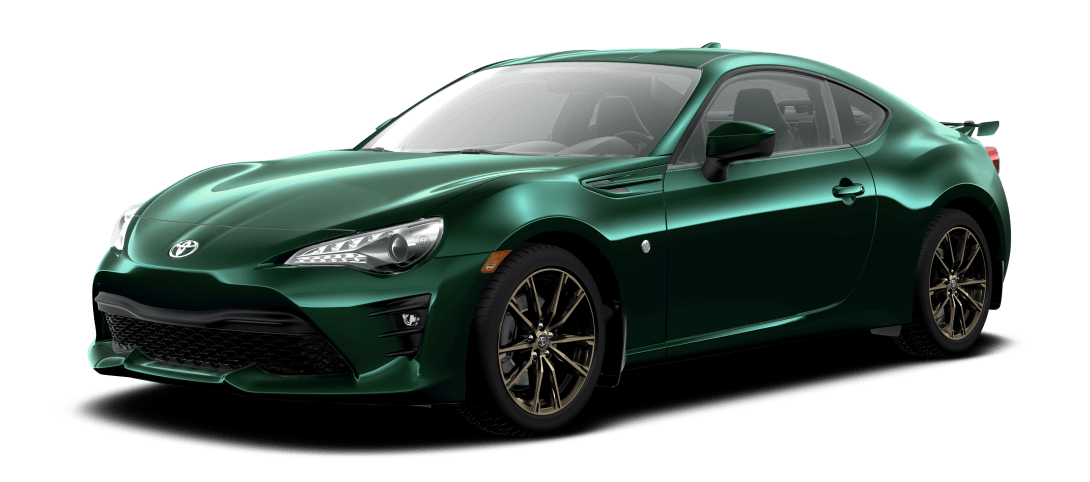 Conclusion / "The Final Word"
The 2020 Toyota 86 is one of the most affordable sports cars to hit the market in years. Designed to provide superior handling and impressive fuel efficiency, this is an excellent investment for any driver who puts performance first.
To learn more about the 2020 Toyota 86, or even take one for a test drive, contact us. Based in Red Deer, Alberta, we are Canada's premier source for quality Toyota vehicles. Not only do we offer the best deals on the best cars, but we also have financing and leasing options to suit any budget.