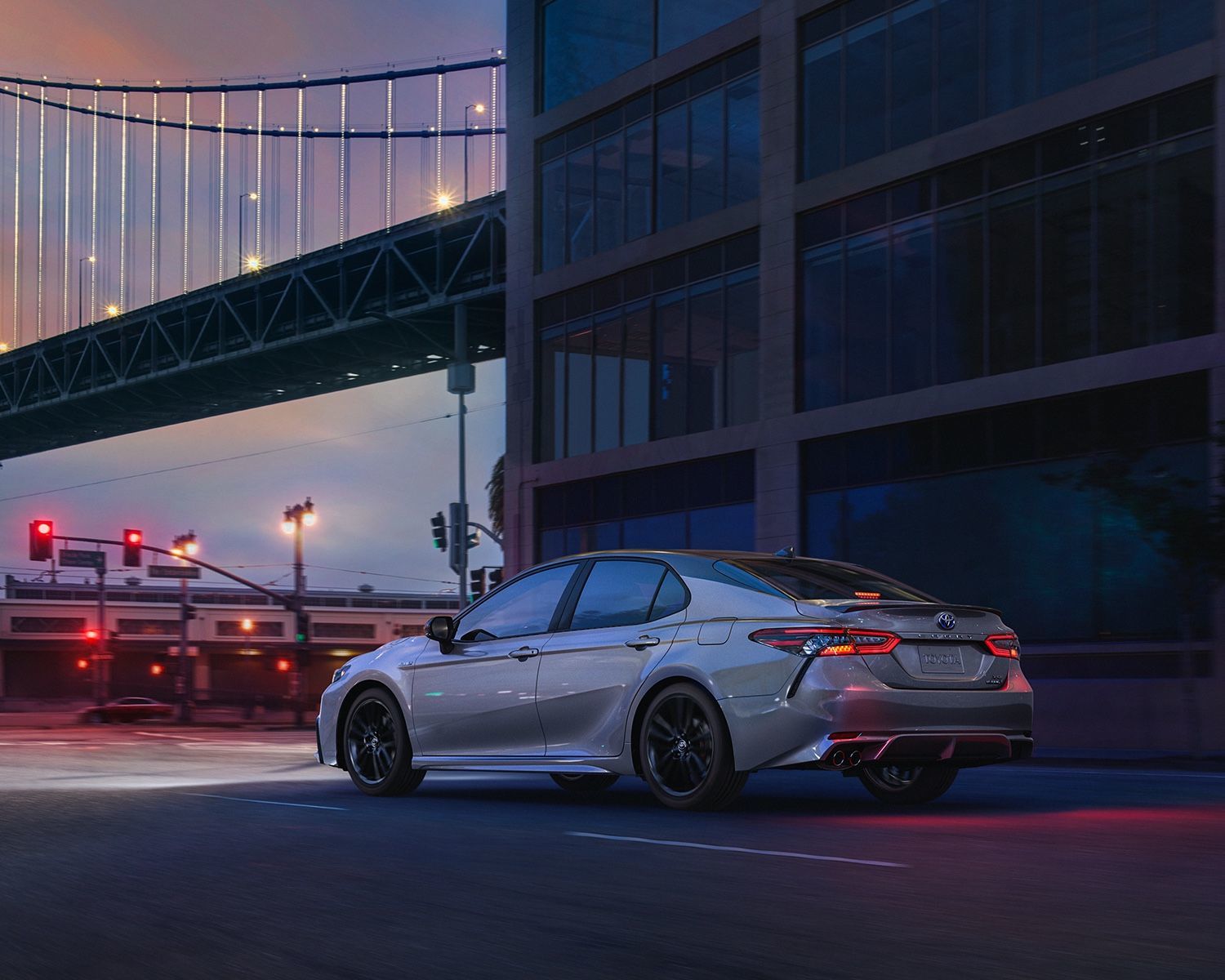 2021 Toyota Camry
The Toyota Camry is one of the best-selling vehicles in history, and the highly-rated 2021 model is looking to live up to even the highest expectations. Currently ranking in top positions for mid-sized vehicles among several prestigious industry insiders, the new Camry is designed for safety, convenience, and affordability. Of course, if you want to know more about this fantastic vehicle, we'll be happy to give you the details below.
Industry Rankings & Research
US News & World Report has ranked the 2021 Toyota Camry as it's #1 mid-sized car based on 22 different evaluation metrics. Among the main attributes being praised are the V6 engine option, the gentle, sporty ride, and the long list of safety features.
Cargo Space
Cargo space is one of the categories where the normally-outstanding Camry falls short. The trunk alone offers a modest 0.43 cubic meters of storage, but the rear seats do fold down to allow access to the back section of the cabin.
Seating and Interior
The 2021 Toyota Camry boasts comfortable seating for five occupants and is roomy enough for even the largest individuals. Toyota is committing to expanding head space and leg space across the board, and the mid-sized Camry is a great example.
The available interiors range from functional and straightforward to sporty or elegant, depending on the package you choose. Some of the more premium trims include wood inlays or cockpit racing seats.
The Camry's interior's primary focus is on driver comfort, creating a wide-open feel behind the steering wheel with everything at your fingertips.  Both front seats feature 8-way power adjustment and are designed to provide excellent support in any position. At the same time, the entire cabin is well insulated from road and engine noise to ensure a nice quiet ride.
Infotainment, Bluetooth, and Navigation
The 2021 Toyota Camry comes equipped with a standard Entune 3.0 infotainment system controlled by a 25 cm heads-up touch screen display in the dash. Standard features include Android Auto, Apple CarPlay, Amazon Alexa, satellite radio, a Wi-Fi hot spot, a six-speaker stereo, Bluetooth, and two USB ports.
If the Camry is anything, it's easy to customize to each owner's needs. Improved navigation and other enhanced features are available for an upgrade if you want a bit more functionality. Other available features include a panoramic moonroof, proximity keyless entry, and dual-zone climate control.
Camry Engine and Fuel Economy
The Toyota Camry comes with two engine options: a 2.5-Liter Dynamic Force 4-Cylinder and a 3.5-Liter V6. The former is perfect for the average city dweller; the latter is a good option for those who want a little more power on the highway.
The 4-Cylinder puts out an incredible 202 horsepower, while the V6 offers 301. Either will get you where you need to go, but the latter will provide that added punch some drivers want. All basic models now come standard with an 8-speed electronically-controlled automatic transmission, which offers smooth shifting no matter the road conditions.
Obviously, you can expect a range of fuel economies out of the various engine options. Still, as this is a Carmy we're talking about, the results remain equally impressive no matter the trim. The 4-Cylinder provides 8.4 L/100km city and 6.03 L/100km city; the V6 offers 10.69 L/100km and 7.12 L/100km city, respectively.  There is a hybrid model for those who really want to cut their fuel costs, the XSE, which boasts an average fuel economy of 5.11 L/100km.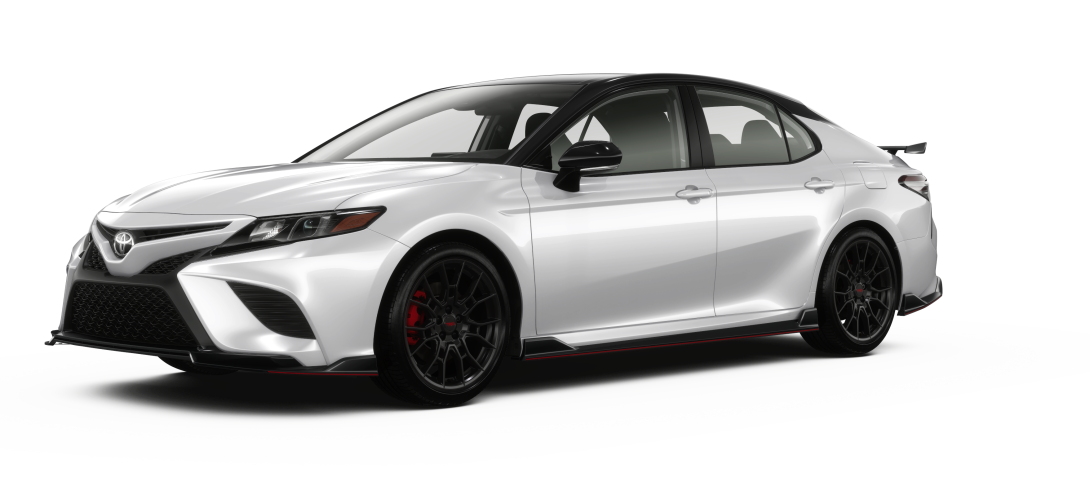 Conclusion
The Camry is one of the most beloved mid-sized cars globally, and the 2021 model is carrying on that esteemed tradition. Built for maximum comfort and superior handling, it's sure to give the average driver everything they want out of an affordable, safe sedan.
To learn more about the 2021 Toyota Camry, or even take one for a test drive, contact us. Based in Red Deer, Alberta, we are Canada's premier source for quality Toyota vehicles. Not only do we offer the best deals on the best cars, but we also have financing and leasing options to suit any budget.