2021 Toyota Corolla Hatchback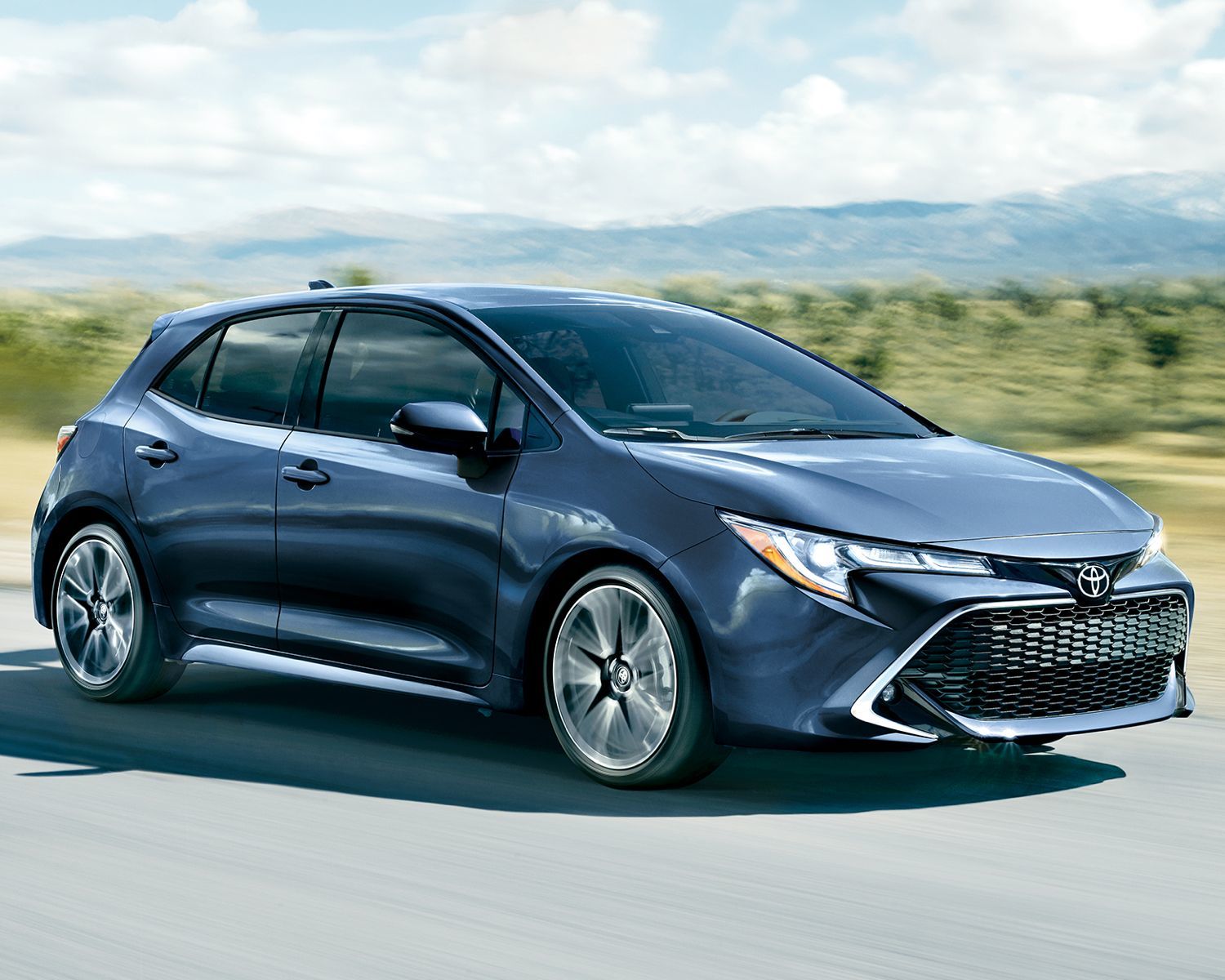 There is Lots to Love About the 2021 Toyota Corolla Hatchback
The 2021 Toyota Corolla Hatchback is far from the first hatchback in the company's lineup. Still, its new exterior and family-friendly features are turning the heads of shoppers all around the world. If you're interested in a safe, affordable, and economical car that still maintains a sporty, fun-loving vibe, the Corolla Hatchback is for you. Below, we'll go into more detail about just what the 2021 model has to offer. 
An Upgrade from the 2020 Model
The 2021 hatchback model comes with an improved safety suite, including the addition of rear seat-mounted airbags. The cargo area has also seen some improvements, including a slight upgrade in cargo space. Toyota also offers more paint choices and custom packages than ever before, so there's sure to be something that grabs your eye.
Exterior and Cargo Space
The 2021 Toyota Corolla Hatchback's sporty new exterior is earning it rave reviews. This is particularly true of the SE Nightshade Edition, which includes blacked-out alloy wheels, a rear spoiler, and black accents all around. You can also further dial in your car's look with a two-tone paint job. 
As a hatchback, you can't expect too much by way of cargo space, though the Corolla's 0.37 cubic meters is still respectable. Fortunately, Toyota has included 60/40 fold-down back seats to increase the vehicle's hauling capacity.
Seating and Interior
The 2021 Corolla Hatchback seats five but offers enough leg and headroom to make all five feel quite comfortable. The interior itself feels spacious thanks to the open design, and drivers will enjoy the way the new seat positioning maximizes their 360-degree view. Most models boast fabric seats, though different trims and editions will have their own unique designs. 
Infotainment, Bluetooth, and Navigation
The 2021 Corolla Hatchback is equipped with an easy-to-use infotainment system controlled by a touch-screen interface in the dash. This means both driver and passenger will have full access to make phone calls, play music, or access maps. Standard infotainment features include satellite radio, two USB ports, Bluetooth, Amazon Alexa, a Wi-Fi hot spot, Android Auto, Apple CarPlay, and a six-speaker stereo system.
Engine and Fuel Economy
Though the hatchback is sure to provide you with a sporty driving experience, Toyota has focused more on fuel economy than anything else. All models come with a naturally aspirated 2.0-liter four-cylinder engine that delivers precisely 168 horsepower. This is akin to the standard Corolla's SE model and is quite respectable for such a small car. 
Of course, fuel economy is one of the top-selling points of any Corolla model, and the Hatchback does not disappoint. The SE provides you with 7.35 L/100km city and 5.73 L/100km highway, while the XSEW boasts a slightly less-impressive 7.84 L/100km city and 6.1 L/100km highway. This means that with the car's 50-litre tank, you can drive for hours before needing a refuel.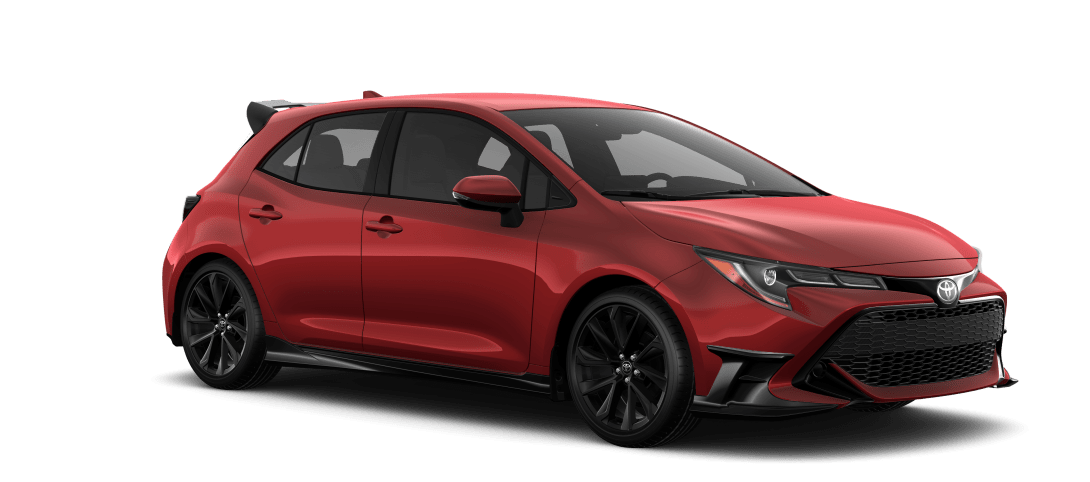 Conclusion
This 2021 Toyota Corolla Hatchback is a great option for budget car-shoppers who want a sporty, reliable, and fuel-efficient vehicle. Perfect for city life and the occasional road trip, you're sure to get years of affordable fun out of this car.  
To learn more about the 2021 Toyota Corolla Hatchback, or even take one for a test drive, contact Red Deer Toyota. Based in Red Deer, Alberta, we are Canada's premier source for quality Toyota vehicles. Not only do we offer the best deals on the best cars, but we also have financing and leasing options to suit any budget.