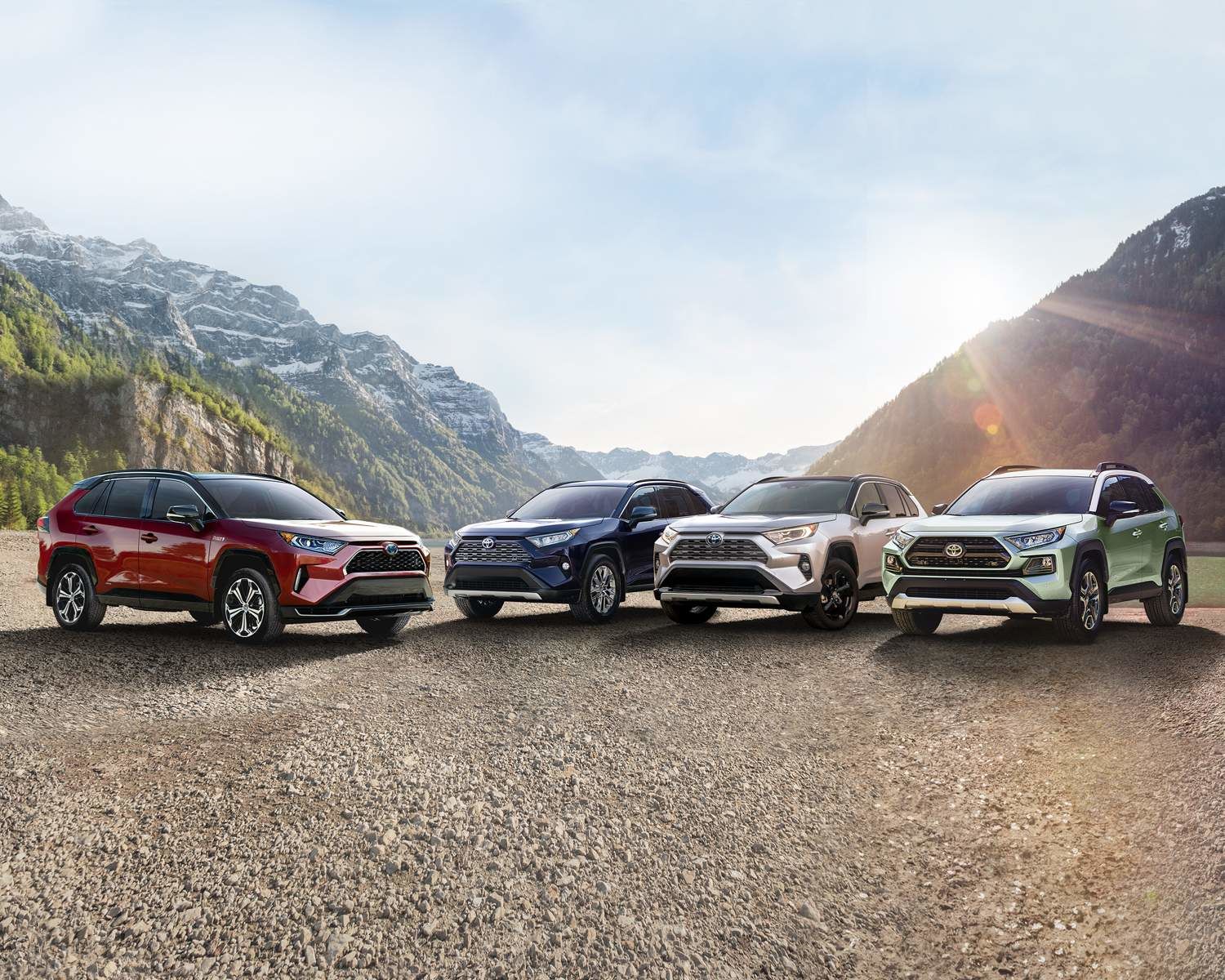 Built for the Journey
Take the Road to Discovery with the 2021 Toyota RAV4
The RAV4 is not only one of the most popular compact SUVs on the market - it's one of Toyota's most popular designs ever. Versatile, stylish, and boasting a roomy cabin and cargo space, the 2021 model is designed to please RAV4 fanatics and newcomers alike. Read on, and we'll tell you everything you need to know about this exciting new vehicle.
Cargo Space
One of the best things about the RAV4 is its ability to offer you the cargo space of a full-sized SUV without all the bulk. In the case of the 2021 model, you'll enjoy a full 1.06 cubic meters of storage space regardless of the trim. If you have more to haul, you can fold down the rear seats to expand that space to 1.97 cubic meters! This is far and above what you'll find in most other vehicles in the class.
Seating and Interior
The 2021 Toyota Rav4 is designed to seat five comfortably - and I do mean comfortably. The cabin has been redesigned to be roomier and offer plenty of legroom. Even taller passengers will be able to stretch out, reducing stops on those up-and-coming road trips.
The cockpit has been designed with the driver in mind, putting everything they might need within reach. There's also plenty of storage thanks to the shelf between the upper and lower dash. Optional amenities include heated front and rear outboard seats, an eight-way power-adjustable driver's seat, synthetic/real leather trim, and a panoramic glass room.
Infotainment, Bluetooth, and Navigation
The dash of the 2021 RAV4 has a built-in user-friendly infotainment system equipped with a responsive 17.7 cm touch screen. The interface is easy to use, and the buttons and knobs are intelligently placed so that both driver and passenger have full control. The XLE model includes 5 USB ports spread around the cabin, and you have the option of powering your devices with the available Qi-compatible wireless smartphone charger.
Engine and Fuel Economy
Toyota has simplified the engine options for the 2021 RAV4, equipping all models with a versatile 2.5-litre four-cylinder producing roughly 203 horsepower. Coupled with the eight-speed automatic transmission, you should have more than enough engine power for daily use. Thanks to the reduced weight of the 2021 model, you'll be able to get up to highway speed with minimum effort.
Another central selling point of the RAV4 is its class-leading fuel efficiency. Excluding the hybrid model, you can expect an average of 8.71 L/100km in the city and 6.72 L/100km on the highway. While selecting the all-wheel-drive option might hinder this a bit, you'll still be able to get where you're going for far cheaper than the competition.
Ride and Handling
Toyota did a great job with the 2021 RAV4's ride and handling, carefully designing the front and rear suspension to absorb every tiny bump on the road for a comfy, stable ride. No matter which transmission you opt for, you can quickly shift between gears thanks to the electronic assist. You'll also get a range of drive modes for different situations, including ECO, Sport, and Normal.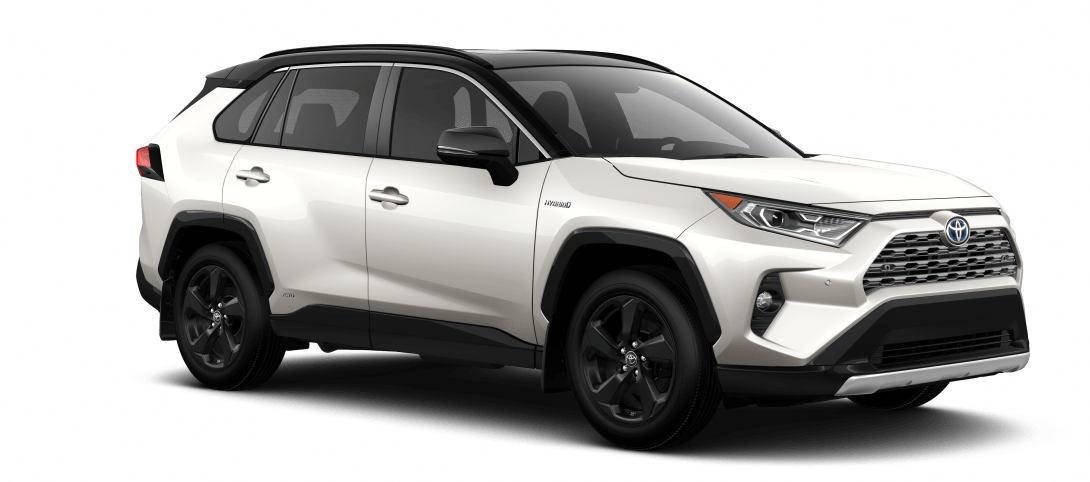 Conclusion
The 2021 RAV4 is a highly-versatile compact SUV designed to handle everything the road throws at it. Best of all, you'll get where you're going for a lot less money thanks to the new and improved fuel economy.
To learn more about the 2021 Toyota Rav4, or even take one for a test drive, contact us. Based in Red Deer, Alberta, we are Canada's premier source for quality Toyota vehicles. Not only do we offer the best deals on the best cars, but we also have financing and leasing options to suit any budget.