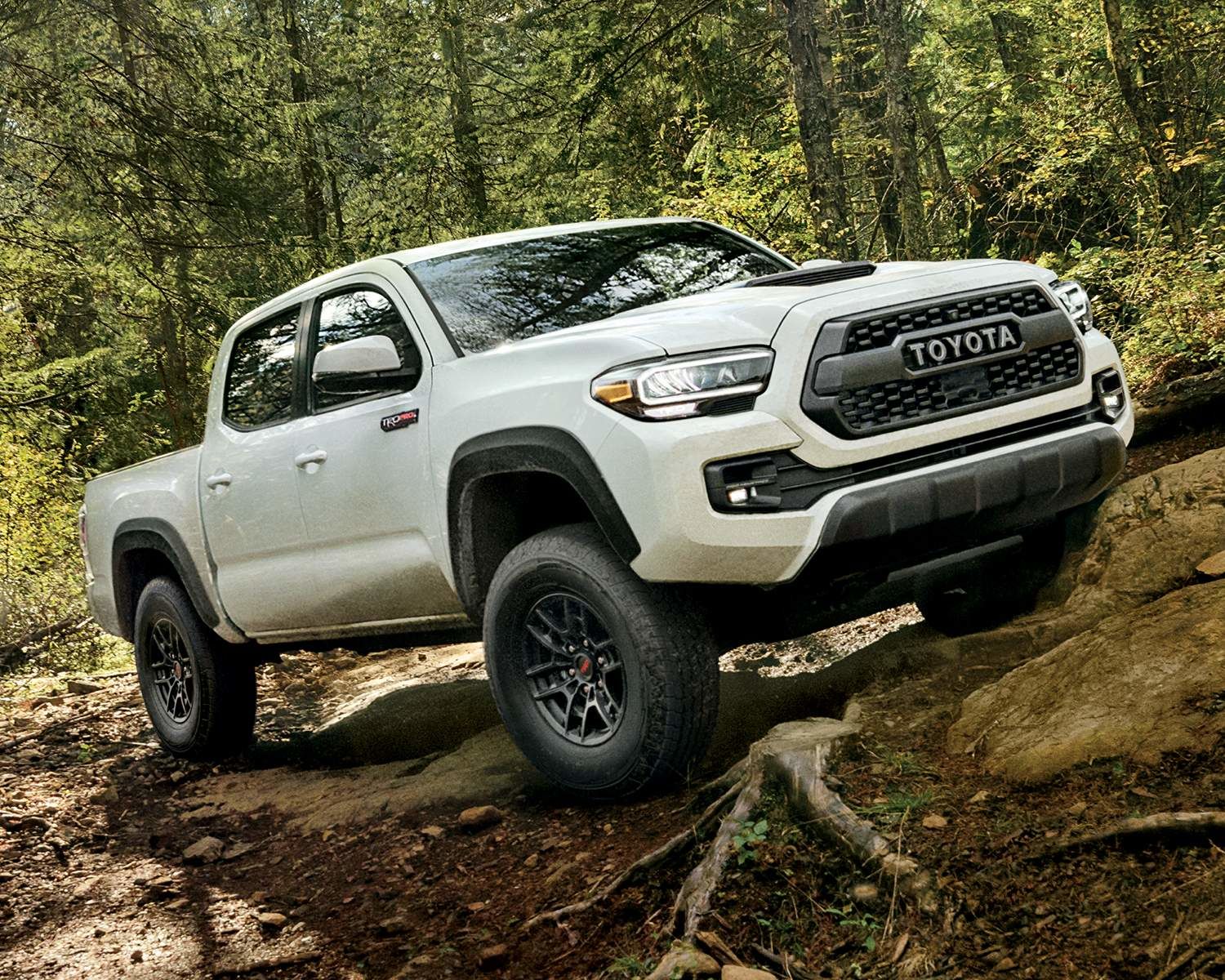 Enjoy True Versatility with the 2021 Toyota Tacoma
The Toyota Tacoma is one of the most popular trucks in its class - and with excellent reason. Designed for those who aren't necessarily looking for a bulky, full-size truck, the new Tacoma has plenty of hauling capabilities, excellent features, and stylish looks. If you're looking to park a brand-new truck in your garage, we'll give you all the info you need on the 2021 Tacoma below.
Engine and Fuel Economy
The Tacoma comes equipped with a 2.7-litre four-cylinder engine that generates 159 horsepower. Like the TRD Off-Road, other models come with a 3.5-litre V6 engine capable of churning out 278 horsepower. Obviously, the latter will deliver faster acceleration and provide you with lots more power, but it will also be tougher on your fuel economy.
As for transmissions, you can select from either a six-speed manual or a six-speed automatic. Both are highly-efficient, with the latter boasting electronically-controlled shift assistance.
The basic SR model will consume 11.76 L/100km in the city and 10.22 L/100km on the highway. If you opt for the 3.5 litres, you can expect those numbers to become 13.06 and 10.69, respectively.
Handling on and Off-Road
The 2021 Tacoma offers drivers highly-responsive steering and slightly-sporty handling. This is due to the Coil-spring double-wishbone front suspension and leaf spring rear suspension, which allows the truck to corner with the best of them. Unless you're going off-road, don't expect to feel too many bumps on your way to your destination.
Speaking of leaving the blacktop, the standard Tacoma is well suited to most off-road situations. However, most owners prefer the TRD Pro and TRD Off-Road trims when the going gets really tough. Indeed, many features have been put in place to ensure the Tacoma can comfortably hit the trails. Examples include a front skid plate, locking rear differential, and unique suspension tuning with additional shock absorbers.
Towing Capacity and Cargo Space
The Tacoma has a towing capacity of up to 3,084 kilos, depending on the trim. At the same time, you can enjoy a payload capacity of up to 764 kilos. These are above-average figures for a truck this size and help make the Tacoma your best friend whether you're down on the farm or merely helping a buddy move. The Tacoma bed options are either 1.85 meters or 1.5 meters, which is pretty significant storage space. The truck also comes standard with adjustable tie-downs and extra storage areas underneath the seats.
Seating and Interior
While the Access Cab Tacomas have a seating arrangement for four people, the Double Cab models can comfortably seat five. The overall interior is tough and refined, with dual-zone climate control and an intuitive dashboard touchscreen. Aside from allowing you to play music, make phone calls, and navigate with ease, you'll also love the two USB charge ports, six-speaker system, and compatibility with Android Auto, Apple CarPlay, Amazon Alexa, and Sirius XM.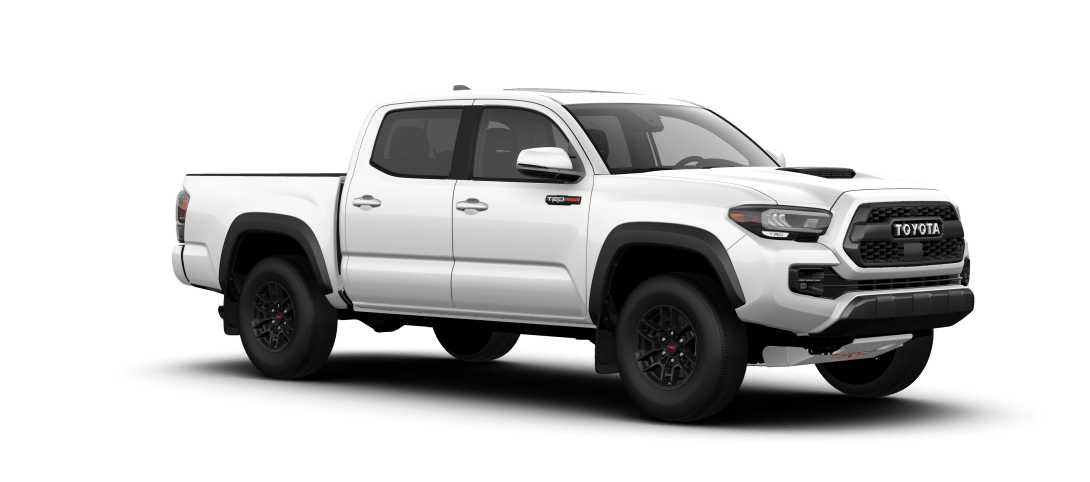 Conclusion
The Tacoma is tough, stylish, and efficient - perfect for work, play, or a trip to the in-law's house. To learn more about the 2021 Toyota Tacoma, or even take one for a test drive, contact us. Based in Red Deer, Alberta, we are Canada's premier source for quality Toyota vehicles. Not only do we offer the best deals on the best cars, but we also have financing and leasing options to suit any budget.