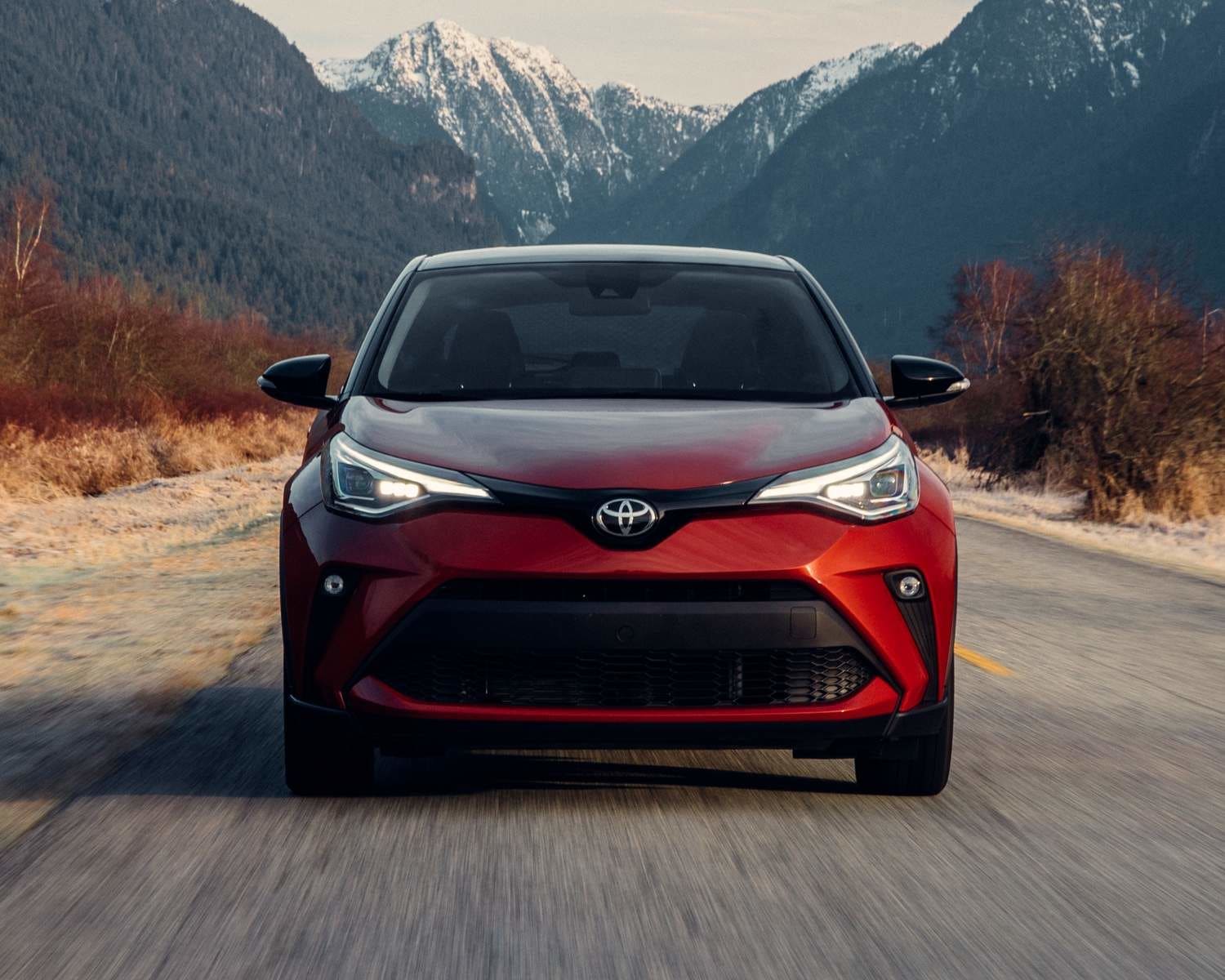 Uniquely You In 2022
The C-HR is one of the more unique offerings on Toyota's 2022 roster. Fitting well into the subcompact SUV category by boasting a laundry list of safety features and a high degree of versatility. It also proves quite popular among new car buyers thanks to its unique look, making it appear as if the discontinued Matrix were somehow combined with the classic 4Runner. Interested in seeing what the C-HR has to offer? We'll provide you with all the details below.  
C-HR Cargo Space
The C-HR boasts one of the highest cargo space specifications in class, thanks to its impressive 0.54 cubic meters of storage. Of course, like most other Toyota models, the 60/40 split rear seats can be folded down to create a total of 1.04 cubic meters of storage space. From trips to the park for Mom and the kids to trips to the golf course or campsite, the C-HR will be there for you. 
For You And Your Passengers
The 2022 Toyota C-HR offers seating for five people and guarantees that each one will have plenty of space. This is part of an overall Toyota initiative to increase head, hip, and legroom in all of their vehicles. While you won't exactly get lost in this sub-compact SUV, your passengers will still be plenty comfortable.
There are multiple interiors available with the C-HR, all of which have their own look and feel. Generally, the cabin of the vehicle can be described as "driver-centric" and geared for comfort. The car door and dashboard surfaces feature intricate diamond patterns, and both faux and real leather trims are available at extra cost.
Technology and Infotainment
The centrepiece of the C-HR's interior is the large dashboard-mounted touchscreen. From here, driver and passenger can control music, make phone calls, access maps, turn on Bluetooth tech, and more. The unit features standard smartphone integration technology for both Android Auto and Apple CarPlay. Below that, you'll find simple physical controls for the climate and outside functions. The center armrest features a 12v power outlet for added convenience, while both front and back boast two cup holders.
Performance
To complement the versatility of the C-HR, Toyota has included an equally-versatile 2.0-litre four-cylinder engine. This puts drivers in control of 144 horsepower operated by a Continuously Variable Transmission. Though you can't expect lightning acceleration on the highway, this makes this C-HR is perfect for driving around town. In fact, all 2022 models boast an impressive fuel rating. This includes 8.7 L/100km city and 7.58 L/100km highway for a combined overall fuel economy of 8.1.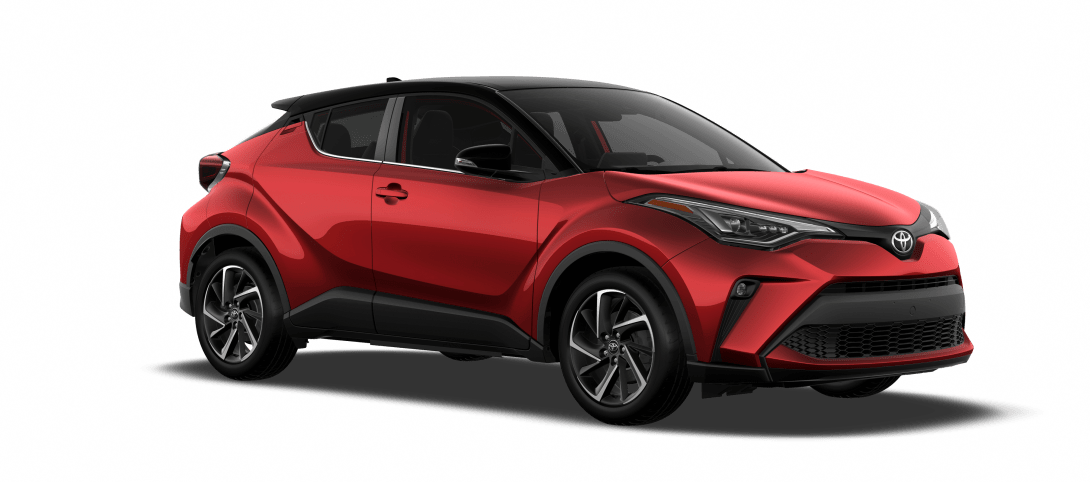 Conclusion
At this price, the 2022 Toyota C-HR is a bargain for those who want a smooth, steady ride for family and friends. With ample storage space and enough safety features to keep Mom and Dad happy, it's also a great first car for college students or recent graduates.
To learn more about the 2022 Toyota C-HR, or even take one for a test drive, contact Red Deer Toyota. Based in Red Deer, Alberta, we are Canada's premier source for quality Toyota vehicles. Not only do we offer the best deals on the best cars, but we also have financing and leasing options to suit any budget.
Let us help you find your new car!