Understanding Tire Wear: A Look at Increasing the Life of Your Tires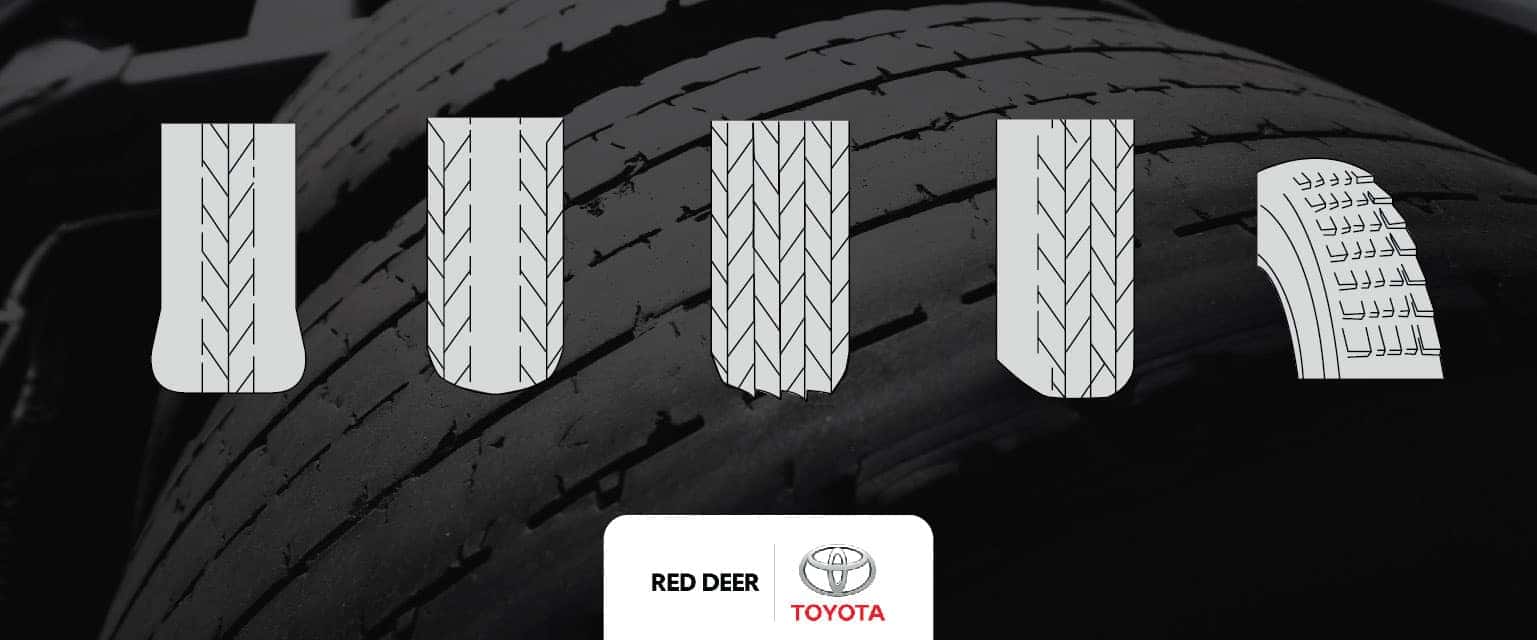 Tires are one of the most (if not the most) important parts when it comes to your car, truck, SUV, or any vehicle. Why? Tires are the point of contact between the vehicle and the ground, whether it's snow, dirt, sand, gravel, or pavement. Getting functioning tires is essential for safety, performance, and fuel economy.
One of the most common tire problems is uneven tire wear. So if you have ever asked yourself why do my tires wear out so fast, then we have you covered.
Factors Affecting Tire Erosion
Suspension Adjustments
Suspension systems the front and rear axle can alter how your vehicle makes contact with the road and can be adjusted in many ways, with any of the following causing uneven tire erosion issues. Camber, Caster and Toe. When your tires get changed, you might hear phrases such as positive camber, camber angle, negative camber, control arms, to name a few.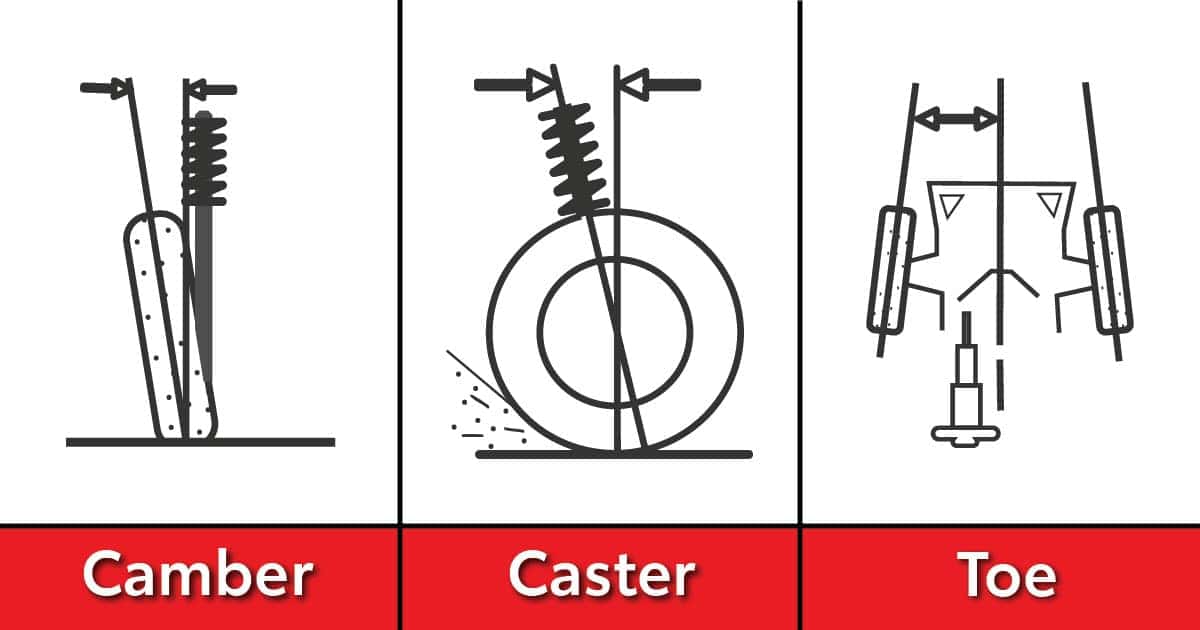 Tire Pressure
When looking at tire erosion, we also need to look at tire pressure.
How do over-inflated or under-inflated tires wear?
Over-inflated tires wear the centre of the tire more as under-inflated tires erode around the edges of the tire more. This is one excessive tire wear cause. Click here to skip to the illustration below.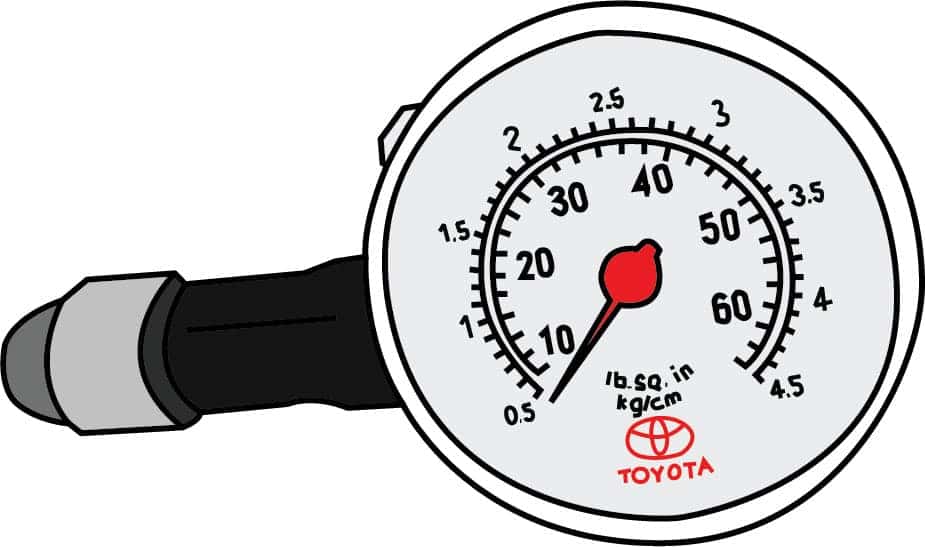 Tire Types and Tire Specification Code
Another factor is having the right tires for the vehicle. Each tire is designed for specific use cases and different types of load (vehicle weight). Knowing what the number means on your tire can help spot issues right away.
Here is a diagram on how to read the tire specification code. It will go over the vehicle type, Width, Aspect Ratio, Construction, Rim Diameter, Load Index and Speed Rating.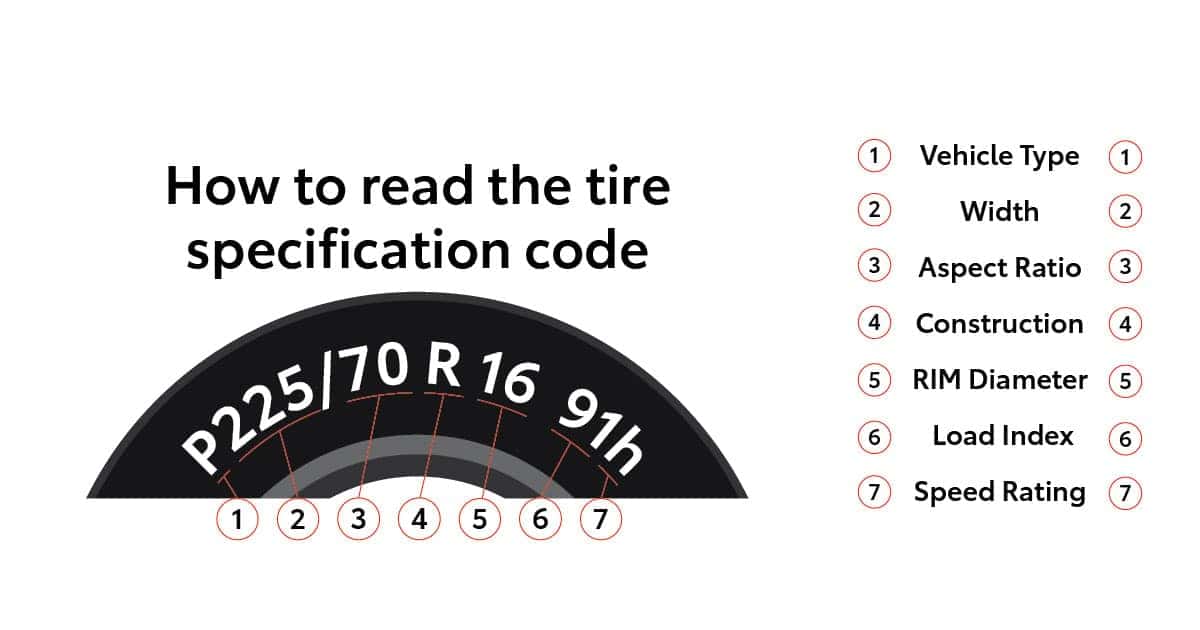 Here in Alberta, we also have significant shifts in temperature and weather during the seasons. Making sure the correct type of rubber is crucial for your safety and performance. You typically have all-seasons tires during the summer and winter tires (snow tires) during the winter.
A question you might ask is, "At what temperature do winter tires wear?"
The answer is once the average temperature is above 7°c, it's time to swap them out.
Winter tires that stay on when temperatures get hotter can result in worn-out tires due to the rubber compound's design for colder climates.
To check if your vehicle has winter tires on, check for a mountain and snowflake symbol on the tire.
Driving Habits
How you drive also affects your tire erosion. Tire wear for highway vs city is different. When you are on the highway, you will have the most even tire wear compared to city driving. Primarily due to the stop-and-go nature of city driving.
Importance of Tire Rotation
Rotating tires regularly will help you achieve uniform wear and increase the tire's useful life since front tires wear faster.
Tires should be rotated as recommended by Red Deer Toyota. Depending on your vehicle's
condition and type, Red Deer Toyota may use an alternate rotation pattern to reduce tread wear.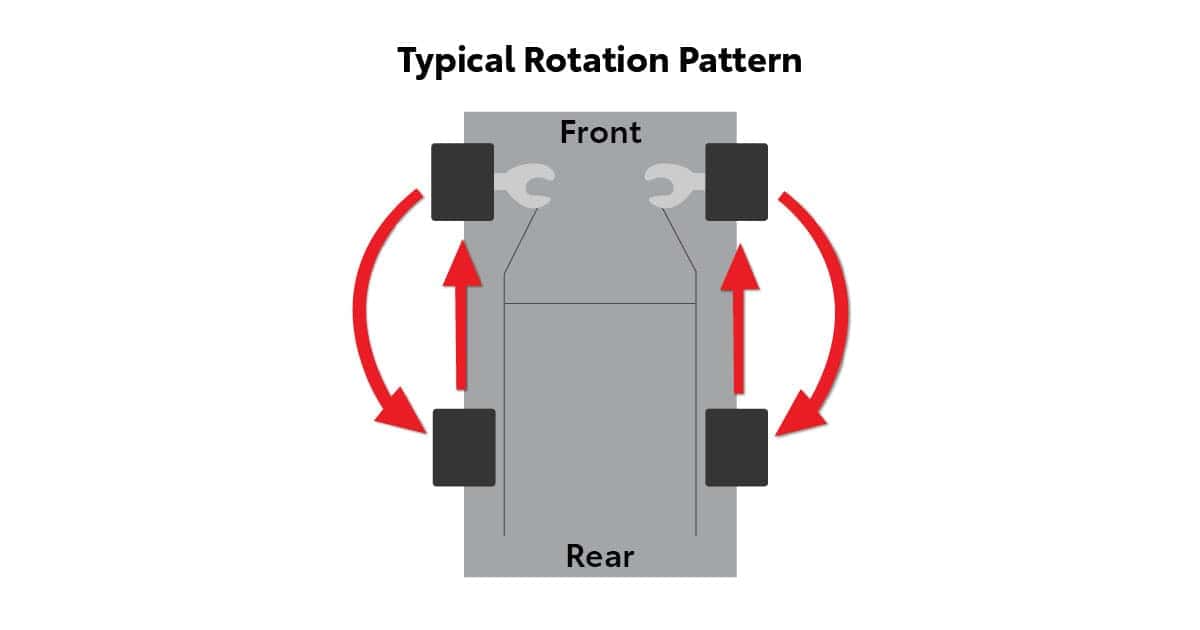 Checking Your Vehicles Tires.
Uneven tire wear symptoms can take many forms. Also, factors such as age and climate can change how long your tires last. Anything for tire feathering, toe-in tire wear, inside tire wear, tire tread pitting, tire shoulder wear are reasons that affect your tire life.
For example, inside tire wear cause is from improper camber. Below is tire wear examples so you can make some at-home tire wear diagnosis.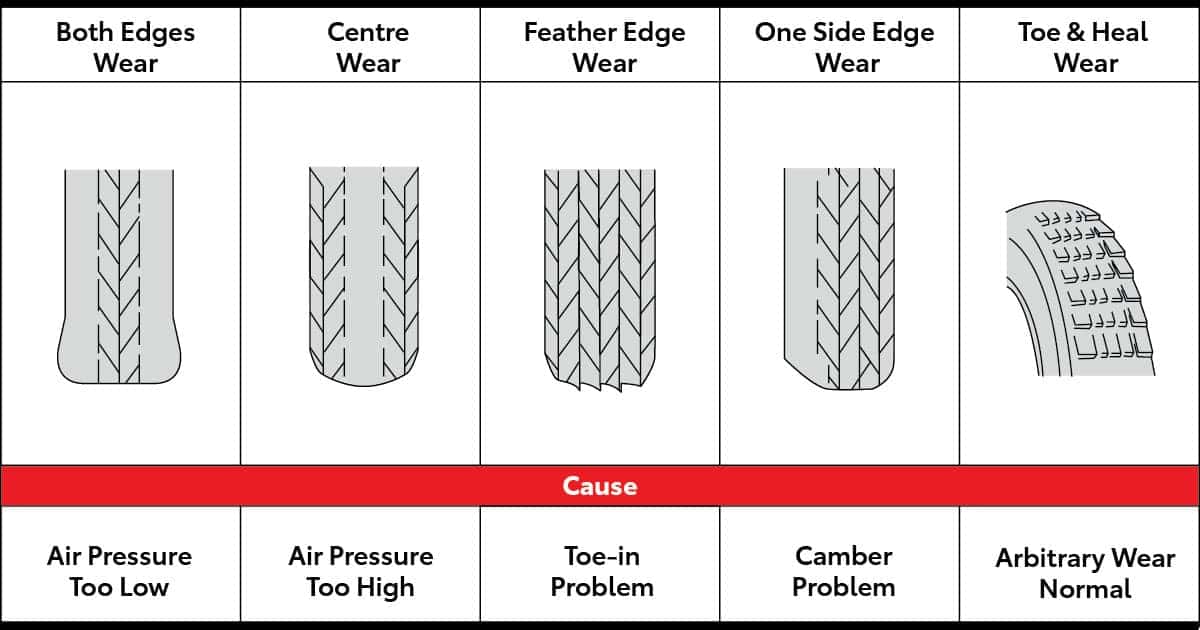 There is also good all-normal tire wear that happens from everyday use. When it comes to how to measure tire wear, there are a couple of methods. There are tire wear bars, Tire wear indicators, using parts of a coin, and a depth gauge tool. Also, remember to check your spare tire as the age of the tire can be a safety concern.
How to measure tire tread wear bars:
Only some tires have tread wear bars as treadwear grades. The nice thing about these indicators is they help show when the tire's natural wear erodes to a level where the indicator illustrates its time for new tires.
How to measure with a coin:
Place the coin between the groove with the Queen's crown facing down. If you can see the top of the Queen's crown, your tire is below 2/32″ and needs to be replaced.
Do worn tires make more noise?
Yes, tires start to be louder due to the decrease of rubber between the metal rim and the road, thus creating more noise.
Do I need to purchase a set of four winter tires, or will two do?
Winter tires will grip much better in slippery conditions; installing them on only two wheels will disrupt your vehicles handling (this is due to tread patterns and compound used). Toyota recommends that you install winter tires on all four wheels instead of driving with different tires.
Getting New Tires
If it's time that you need new tires, check out our Tire Center as we carry most brands and currently offer competitive price matching.* If you are unsure about your treadwear or need tire tips, please book an appointment with us. We can go over your vehicle and inspect it for possible adjustments (wheel alignments) to further your tire life and recommend the best tires for your vehicle.
*Spring tire price match ends June 15th 2021
More from Red Deer Toyota
Tires are one of the most (if not the most) important parts when it comes to your car, truck, SUV, or any vehicle. Why? Tires are the point of contact between the vehicle and the ground, whether it's snow, dirt, sand, gravel, or pavement. Getting functioning tires is essential for safety, performance, and fuel economy….

Alberta winters are not for the faint of heart, with the ice and the snow and the slush, and let's not forget the mind-numbing cold. Sometimes just getting to the grocery store is an adventure.  Fortunately for those willing to brave the elements, true winter adventure in the majestic Canadian Rockies is only a few…

What's the Importance of an Oil Change? Oil changes often get placed on the back burner but are among the most basic yet important car care services available. Your vehicle's engine simply can't function without oil, and the longer you go between oil changes, the more damage will be done. Toyota recommends changing your car's…