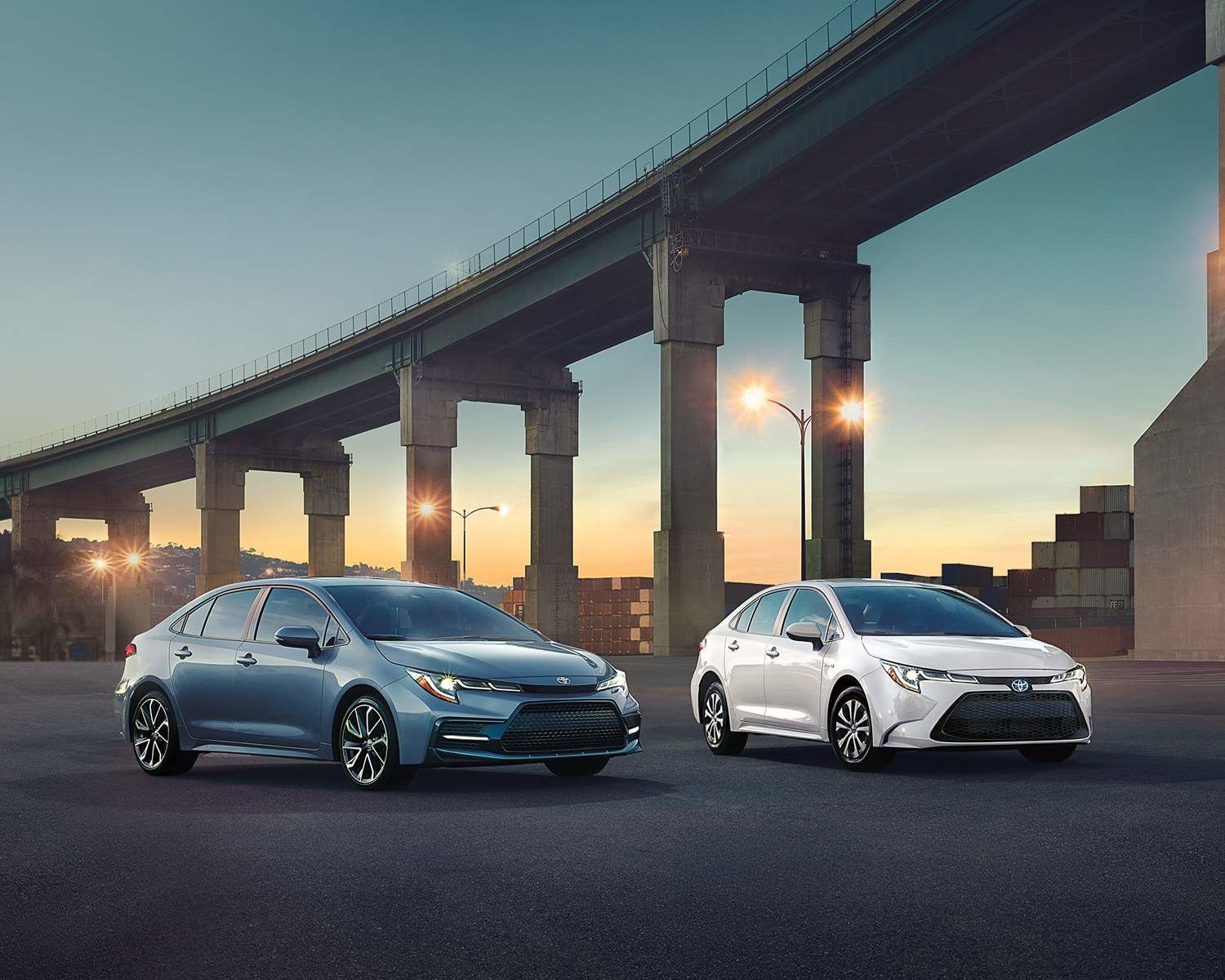 Rediscover a Classic with the 2021 Toyota Corolla
For decades now, you could purchase a Toyota Corolla off the lot and be confident of what you'd be getting. This isn't necessarily true of the 2021 model, but only in the best of ways. Taking their affordable and versatile four-door compact to new heights, Toyota has set a new bar with its latest Corolla. If you're considering adding this car to your garage, read on to learn about everything it has to offer.
Cargo Space
The new Corolla's cargo space should be neither a deal-maker nor a deal-breaker for the average car buyer. At 0.37 cubic meters of trunk space, you'll have all the hauling capacity a compact car owner could ask for. On the other hand, the SE model nudges the cargo space up to 0.50 cubic meters (or 0.65 when the rear seats are folded down). While this might not be impressive in and of itself, it is quite a bit higher than most other models in the Corolla's class.
Seating and Interior
The 2021 Corolla seats five but offers enough leg and headroom to make all five feel quite comfortable. The interior feels spacious thanks to the open design, and drivers will enjoy the way the new seat positioning maximizes their 360-degree view.
Most models boast fabric seats, though different trims and editions will have their unique designs. Though far from the Corolla's main selling point, most owners tend to enjoy the interior's simple and elegant look. There is an optional moonroof for some additional flair and even SofTex-trimmed sports seats available for customization.
Infotainment, Bluetooth, and Navigation
The 2021 Corolla is equipped with an easy-to-use infotainment system controlled by a touch-screen interface in the dash. This means both driver and passenger will have full access to make phone calls, play music, or access maps. Standard infotainment features include satellite radio, two USB ports, Bluetooth, Amazon Alexa, a Wi-Fi hot spot, Android Auto, Apple CarPlay, and a six-speaker stereo system. Other available features include automatic climate control, a moonroof, and proximity keyless entry.
Engine and Fuel Economy
Depending on the trim, the Toyota Corolla offers you two engine options. The L and LE models boast a 1.8 litre 4-Cylinder, while the XSE and SE models are equipped with the 2.0-litre version. The former puts out around 139 horsepower, while the latter offers drivers a bit more bang for their buck at 169. If you're predominantly concerned with highway travel, the SE or XSE is the way to go.
Interestingly enough, the SE also comes with the best fuel economy, at 7.58 L/100km city and 5.88 L/100km highway. The XSE and LE models are slightly less efficient, providing a 7.84 L/100km city and 6.1 L/100km highway. Arguing between the two is nitpicking, of course, but those are the official EPA ratings. Whichever model you purchase, you're sure to enjoy gas mileage that is among the best in the auto industry.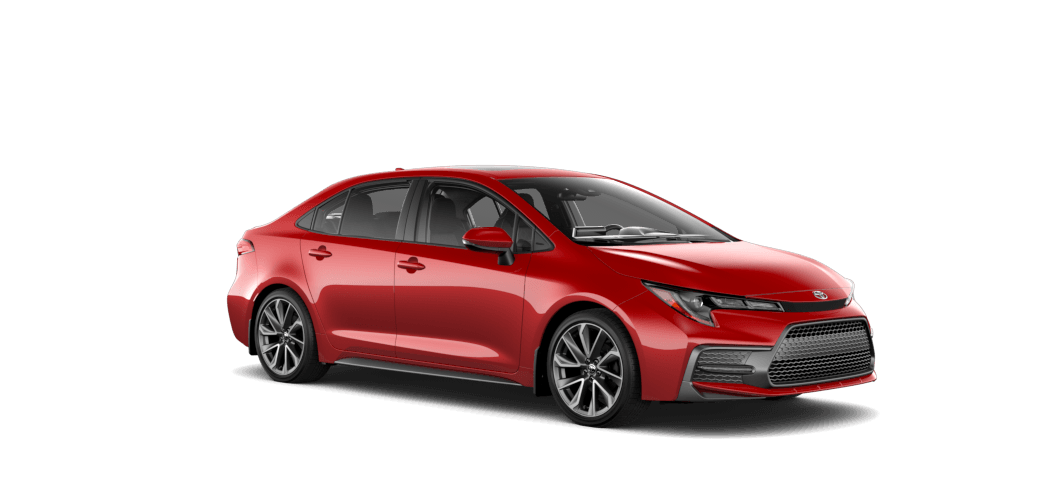 Conclusion
The 2021 Toyota Corolla is a highly efficient and ultra-affordable vehicle for performance-minded shoppers operating on a budget. Like the previous models of this industry icon, it's reliable and versatile enough to suit all drivers' needs.
To learn more about the 2021 Toyota Corolla, or even take one for a test drive, contact us. Based in Red Deer, Alberta, we are Canada's premier source for quality Toyota vehicles. Not only do we offer the best deals on the best cars, but we also have financing and leasing options to suit any budget.